You can not select more than 25 topics
Topics must start with a letter or number, can include dashes ('-') and can be up to 35 characters long.
README.md
ESRPatchJava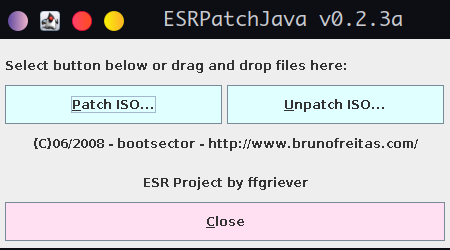 I don't know who is author(s), check code, maybe you'll find out. 'ffgriever' and 'bootsector' maybe?
History of changes you can track on git logs. Updated for using with Java 8+, added CI, Maven etc.
Taken from https://sksapps.haldrie.com/ps2exploit.php